All surfaces radiate Far Infrared Rays (FIR) waves as a function of surface temperature. However, this special compound of alumina (A12CO3) and silica (SiO2) can convert any normal energy into Infrared Rays waves in a most efficient manner at room temperature. The materials containing these compounds will generate more Infrared Rays waves than ordinary materials. The discovery of these mineral oxides, and their capabilities to generate Infrared Rays waves was made by NASA.
Infrared waves which are at the opposite side of the spectrum are health kinds that give you warmth and relaxation. You'll feel those tired muscles relax as helpful dry heat not only warms the surface of your skin, but also penetrates into your skin for deep, soothing comfort. According to a Journal of the American Medical Association report, in a single Infrared Ray sauna session, you may burn as many calories as you would rowing or jogging for 30 minutes, so you lose weight not just water.
Results show an improvement in the cleansing of the entire body. The absorption of Long Wave Infrared Rays by the human body begins with the elimination of carbon dioxide. All living bodies have toxins (waste material, poisons) which accumulate at the body joints. Improvement in the body system is felt by some people in 1 day, or it may take some people several months (2-3 months).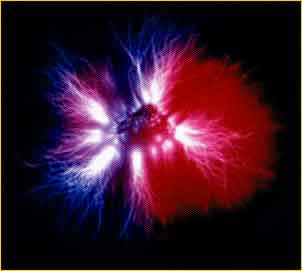 During research of the heat effect of the seven colors, it was found that the temperature rises when the color is changed from purple toward red, and even without color after passing red. This light (with a strong heat function) was named Long Wave Infrared Rays. Long Wave Infrared Rays not only warm our bodies, but they stimulate various bodily functions. They can make our bodies feel fully changed.
When Long Wave Infrared Rays are beemed into the body, they are absorbed by the body and they resonate through it, similiar to the sound and energy waves of a bell when it is struck.
Long Wave Infrared Rays penetrate 14 to 15cm (6 inches) into the body. Therefore, these rays not only benefit the muscles on the surface of the body, but all cells including blood vessels, lymph glands, and nerves in the deepest parts of our body. These Long Wave Infrared Rays penetrate through the skin to the subcutaneous tissues transforming from light energy to heat energy that relieves shoulder pain, lumbago, and fatigue of the body muscles.
Moreover, the thermal effect within the deep layers of tissues causes blood vessels in capillaries to dialate, promoting better blood circulation, an overal improved metabolism, and the heat produced promotes perspiration which helps expel body toxins, metabolic waste and unhealthy materials such as urea, nitrogen, uric acid, sodium, and chlorine which cause kidney infections and other problems.
Far Infrared Rays also increase the heart rate and blood circulation which are both crucial to maintaining your health. The heart rate increases as more blood flow is diverted from the inner organs toward the extremities of the skin without heightening blood pressure.
(From the National Library of Medicine 2011) In a randomized controlled trial after 10 weeks: "The aim of this study was to evaluate the effects of local thermal therapy with far-infrared rays (FIR) on menopausal symptoms and bone mineral density (BMD) in postmenopausal women." Conclusion: "Local thermal therapy with FIR results in a significant reduction of MRS in postmenopausal women. Serum E2, OC levels, and calcaneal BMD showed no significant changes between the two groups. These results suggest that FIR local thermal therapy may be a potential alternative for the management of postmenopausal symptoms."(1)
Far Infrared Ray's deep heat raises your body temperature, inducing an artificial "fever".
As your body increases sweat production to cool itself, your heart works harder pumping blood at a greater rate to boost circulation.
Do you suffer from Minor joint pain and stiffness?
Minor muscle pain?
Joint pain associated with Arthritis?
Muscle spasms?
Minor sprains?
Minor strains?
Minor muscular back pain?
Sources:
Local thermal therapy effects on menopausal symptoms and bone mineral density https://pubmed.ncbi.nlm.nih.gov/22104026/